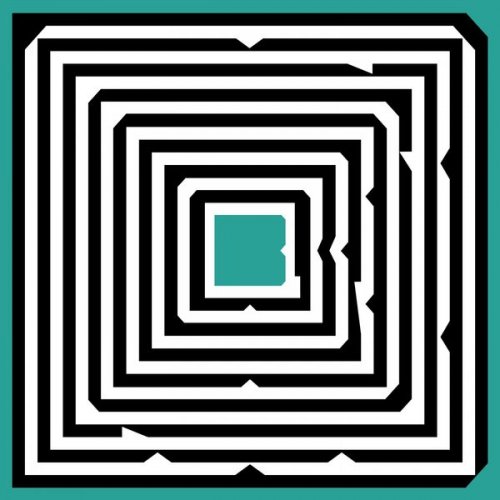 I WAS ONE OF THE PEOPLE WHO contributed €35 to Black Bread Gone Mad's Hooandja campaign to fund the production of their second long-playing recording, MAA. Fortunately, the campaign was successful and, apparently, I am still owed a vinyl version of the record, though I have not yet invested in a new set of turntables. I was gifted the CD though, which I finally got a chance to listen to this week.
Black Bread Gone Mad is a newish Estonian ensemble that plays what I would call world music. Their first album, Ayibobo, was released in 2018. The title track is an anthem if there ever was one, and the live performances were thrilling. Black Bread Gone Mad is one of the few bands in Estonia that is capable of putting on an exciting performance.
Many Estonian groups rather flaunt their introversion, and attending concerts can feel like watching two or three people pick lint out of each others' bellybuttons, who then hold it up on display to concertgoers, only to dissect it with subdued, whispered analysis. Some audiences go for this approach, but, honestly, two hours of it can lull me to sleep.
Another one of the qualities or pitfalls of the Estonian music scene is that many groups are byproducts of the higher education system. They form in college, usually in music programs, and can come off more as the school projects of highly motivated students than what we now think of as a band: a group of musicians with a unique artistic vision that they aim to fulfill.
Black Bread Gone Mad is comprised of musicians that came out of the Viljandi Cultural Academy in Estonia, but who, according to its members, badly wanted to break free from the barriers of academic projects and make music freely. While most acts that come out of Viljandi get lumped together as "ethno" or "folk" music, in at least the American sense of folk, there is nothing folk about this group, except maybe some of the rather elegant duets between Merike Paberits (flute, vocals) and Lee Taul (violin, vocals) the phrases of which recall Estonian traditional music.
There is a lot of rock in Black Bread Gone Mad though — I have been told their drummer, Martin Aulis — is among the better drummers in Estonia. Their bassist, Mati Tubli, is also excellent, and has an amazing feel for his instrument, and the guitar player borrows heavily from the hard rock canon, and if you squint at him, it's not hard to imagine Jimmy Page standing up there. In a word or ühesõnaga, as the Estonian say, they are different, unique, and worth checking out.
MAA ("land") is their second release. I picked mine up at the café but waited for a trip to Obinitsa in Setomaa to enjoy the record, listening to it as I rolled down out-of-the-way roads lined by dense pine forests. The first four tracks are interesting musical exercises, and show the group experimenting with different vocal harmonies, rhythms, and sounds, with a heavy influence from African music as well as jazz fusion. Some of these compositions wouldn't be out of place on some of Miles Davis's 1970s records.
The group does not sing particularly in Estonian. I was told by Paberits and Taul that they are singing in different creoles and dialects from Haiti or Burkina-Faso, for example. At first, I thought they had invented their own language, like Sigur Ros's "Hopelandic," but they have not ventured that far just yet.
Two tracks that I found outstanding were "Yemen" and "Kosmos," which to me showed great promise and evolution. Both are beautiful, emotive, interesting songs that stretch the bounds of song structure and musical ideas. Based on the sonic territory contained in these songs alone, I think this ensemble could put out two LPs more. Call one "Yemen, Part II," and the other "Kosmos, Parts II and III."
The final track on MAA is a collaboration with Gilly Jones, a Ghanaian singer now resident in Estonia, who leads his own ensemble, GJ and the Evocations, to which Taul also contributes vocals. Here, Mr. Jones crashes the party like a West African Pitbull with a funky growl that brings to mind reggaeton and hip hop, bringing something wholly new to the Estonian music scene. It's a strong ending to something, but also a beginning.
I expect a lot more from this cadre of musicians.